Relive Past Worship Services at FaithTree
Join us for nights of worship and praying together as the Body of Christ. We hope events like this one serve to foster a spirit of unity amongst the believers from local churches, campus ministries and all over our community. No matter if you are a lifelong follower of Jesus or you aren't sure what you believe and are just curious, these services of joyful praises, thought provoking meditations on God's Word and encouraging fellowship are for you.
Next Sunset Service
Sunset Service will be back in September for another year of God's Word, worship and fellowship together. In the meantime, please check out our past services in the archive!
Past Sunset Services
Faithtoberfest returns! 2021 has been another unusual year, but God is good and we are ready to celebrate Him and His faithfulness to us! On October 15 we will have a special, live streamed festival of incredible music from gifted artists all around our area, entertaining skits and terrific gift card prizes! RSVP for this year's event and relive last year's fantastic festivities, below.
Sunset Service Archive
We have begun adding past Sunset Services to an archive available here. Services from before the pandemic will be added into the archive soon!
About Feasty Friday Sunset Service
Feasty Fridays are like usual Sunset Service nights, only they have a special feast before hand at 6:30 p.m. We're looking forward to sharing Feasty Fridays with you again in the early part of 2021!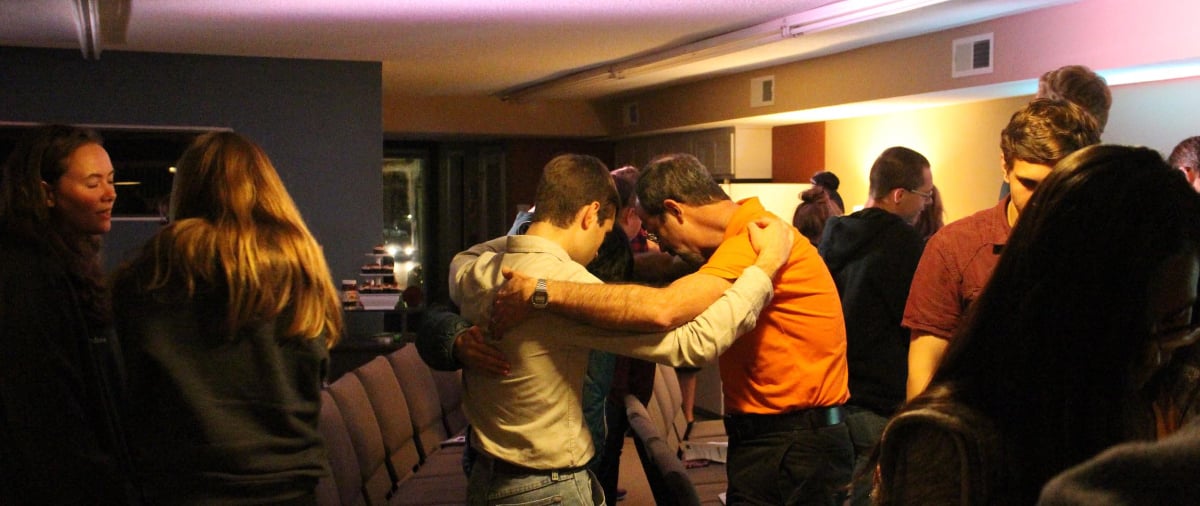 Where do Sunset Services take place?
Our services are presently online only, but we will soon be back to having them at the Upper Room at 335 Droste Rd., St. Charles, MO 63301. When you arrive, please note that FaithTree is located on the rear side of the building.
What is a Sunset Service Like?
You can get a taste of what the next Sunset Service will be like by watching our short review video, below, from our Christmas 2017 service:
We also have a video review from our launch service in 2016: